Get your website on page 1 of Google.
Most people do look beyond the first page of search results. Let us get your website to the top of page one of Google for search phrases that your potential customers are using.


Optimise your website for local searches.
If you're looking for local customers, or if you want to target customers from a specific area, we can help you. Let us develop and implement a local SEO strategy to attract more customers from Parramatta, Ryde and surrounding areas.


Drive more traffic to your website.
Our search engine optimisation strategies will improve your Google rankings and drive the right type of traffic to your website. We will pay close attention to your analytical data to ensure potential customers are visiting your website.

We focus on the customer journey.
We focus on the customer journey.
We think carefully about the entire customer journey from searching for your product or service to placing the order or making an enquiry. We work to improve the customer experience on your website and maximise every opportunity to convince potential customers to buy from you.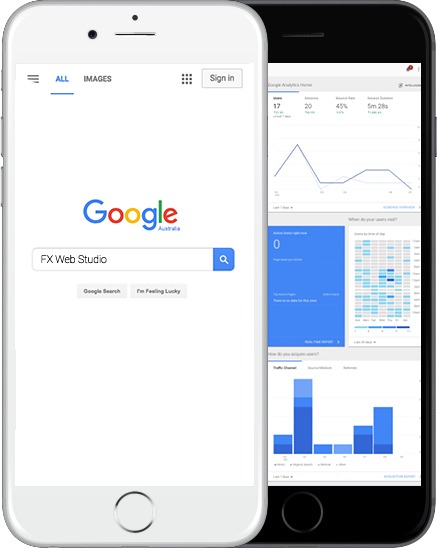 Search Engine Optimisation Packages
We can design and develop a website to suit your business needs– and that includes budget.