Jul 08 2019
When it comes to search engine optimisation, our team understands that all businesses are different and that not everyone needs the same cookie cutter solution. That is why at FX Web Studio, we offer a range of customised SEO plans to suit all budgets.
Catering to those who are looking for a little more control over their marketing activities or maybe just a more budget-friendly alternative – we now offer a self-managed SEO plan!
Want to know more about this affordable SEO plan? Keep reading below!
How it works
If you want to dominate your market and outrank your competitors, you will need to have an aggressive SEO strategy in place! From the technical aspects such as broken links and bloated code to the content and marketing messages, there is so much involved in properly optimising your website.
We know that not all businesses have the budget to contract this out to an SEO agency. Not to mention that there are many sharks out there that prey on the ignorance of clients who are not tech savvy. We believe that everyone deserves to know exactly where their marketing budget is being spent, that is why we have created the self-managed SEO plan. This alternative allows you, the client, to still have access to a quality service that is both effective and affordable.
Taking a DIY approach may be daunting at first, but our self-managed plan will let you take control of your SEO under the watchful eye of an SEO specialist.
Each month, our SEO specialist will mentor you and focus on a different phase of our SEO cycle. This will ensure that you lay a strong foundation and that you stay on track.
Features & benefits
When it comes to our self-managed plan, there are many useful features that are included and that will help you get the most out of your SEO. Not only are you getting quality advice, you are also developing your SEO knowledge and will be fully aware of how your budget is being spent. Our plan includes:
Monthly site audits
Applicable recommendations
Monthly mentoring and training sessions
Technical SEO updates
Phone and email support
Our monthly mentoring sessions can either be face-to-face at our Castle Hill office or online for those who are too far to travel. This makes it a convenient way to not only serve those looking for SEO help in the Hills District but also for those who may be further away or are time-poor.
Furthermore, our self-managed plan has no lock in contract or minimum period. This gives you the flexibility and peace of mind that you can stop the service with no obligations if it isn't right for you.
SEO process
We follow a seven-step cycle that ensures we cover all important aspects of SEO. From the very first stage to the very last, we have mastered how to strategically achieve the best possible results for your website. Each stage focuses on unique aspects of SEO, making it a detailed and organised practice to follow.
We pride ourselves on being fully transparent and we will work together to meet your marketing goals. In a nutshell, we take care of the technicality and guide you through a mentored approach around the content and marketing messages of your website.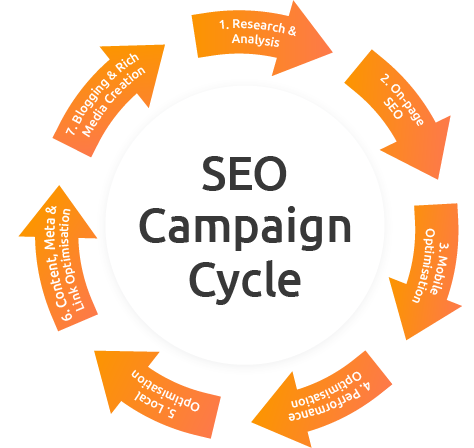 Case study
Not entirely convinced the self-managed SEO is the right service for you? Read the case study below to see how our self-managed package helped one of our clients!
We recently had a client approach us with concern for their website. The client, who specialises in instructional learning design, had recently built a new website but had found they were not visible in search results. Putting them on our self-managed SEO plan, we assisted them in creating a 12-month plan.
In this, we identified and assisted them in fixing technical issues, improving homepage flow and optimising content to improve the customer journey. In turn, this helped our client not only become visible in search results but also gain the traction they desired. It is safe to say our self-managed SEO package is certainly effective!
---
Are you ready to take control of your SEO? All you need to do is get in contact with us! After our consultation, we'll kick off your self-managed SEO with a site analysis to show you exactly what will need to be improved!
If you  want to know more about our self-managed packages or our other SEO services, we suggest organising a free, no obligation meeting! Situated in Castle Hill, our company is perfect for those needing search optimisation in the Hills District.
Not local? No problem! We also have experience working with clients around the country and can offer our services online. Interested? Don't hesitate, give us a call on 1300 090 401.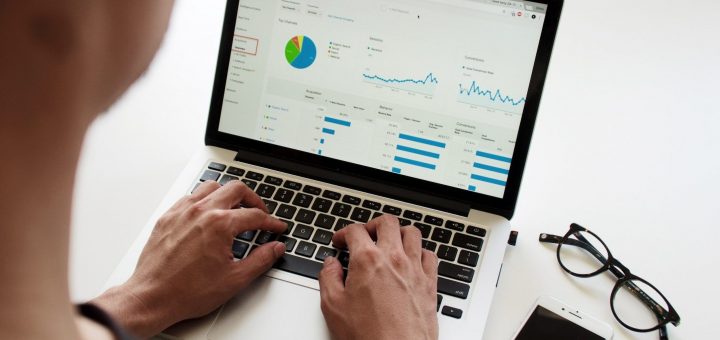 Jun 03 2020
When it comes to SEO, you pay for what you get. This means if you go for a cheap SEO package, you shouldn't expect a fantastic service that achieves out of this world results. Being in Sydney, this is especially true as it is such a highly competitive city with ….
Read Blog